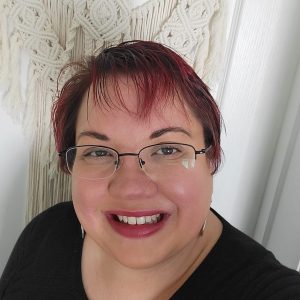 Rebekah Delling
Plagued with sleep issues since she was young, Rebekah began this journey when an incident reactivated her childhood sleep anxiety in 2014. Since then she has become certified in sleep science and sleep coaching and has researched how massage and coaching can unite to help people achieve deeper, more serene sleep.
Massage began as a personal journey after a difficult period during her early twenties. The desire to heal herself morphed into a desire to help initiate healing in others. Rebekah brings over 23 years of massage and meditation experience to the table.
In 2010, Rebekah worked for Olmo Ling Meditation Center and studied meditation with Tempa Lama. Rebekah is also certified in Sleep Science Coaching, sleep coaching, medical massage, shiatsu, chakra balancing, PNF stretching, sports massage and has a second degree Reiki attunement.  
In 2016, she was recruited to be a massage therapist on the PGA US Open Wellness Team at Oakmont. Rebekah also sat on the Massage Advisory Board of Douglas Education Center and Career Training Academy. 
In 2018, she created her one-of-a-kind Sleep Massage based on scientifically proven methodology and the most effective massage and meditation techniques. Rebekah is a pioneer in the field of sleep massage and was interviewed by the AMTA Massage Journal in late 2019 regarding her work.
Rebekah graduated from American Medical & Technical Careers with a degree in Massage Therapy in 2001 and is a member of the American Massage Therapy Association. She also possesses a B.A. in business writing and M.F.A. in creative writing. Prior to the pandemic and moving to Flat Rock, she owned and operated the Hampton Holistic Center in Pittsburgh for 13 years.