YAM Integrative Massage
60 minute – $97    
90 minute – $137    
120 minute – $177
Enjoy a massage customized to your needs with one of our experienced massage therapists. Whether you are looking to relax and unwind with light to moderate pressure or recharge your body with a more substantial touch designed to alleviate deep-seated tension and muscular stress, our therapists can accommodate your needs. 
Complimentary essential oils are available with each massage to leave you feeling refreshed and revitalized.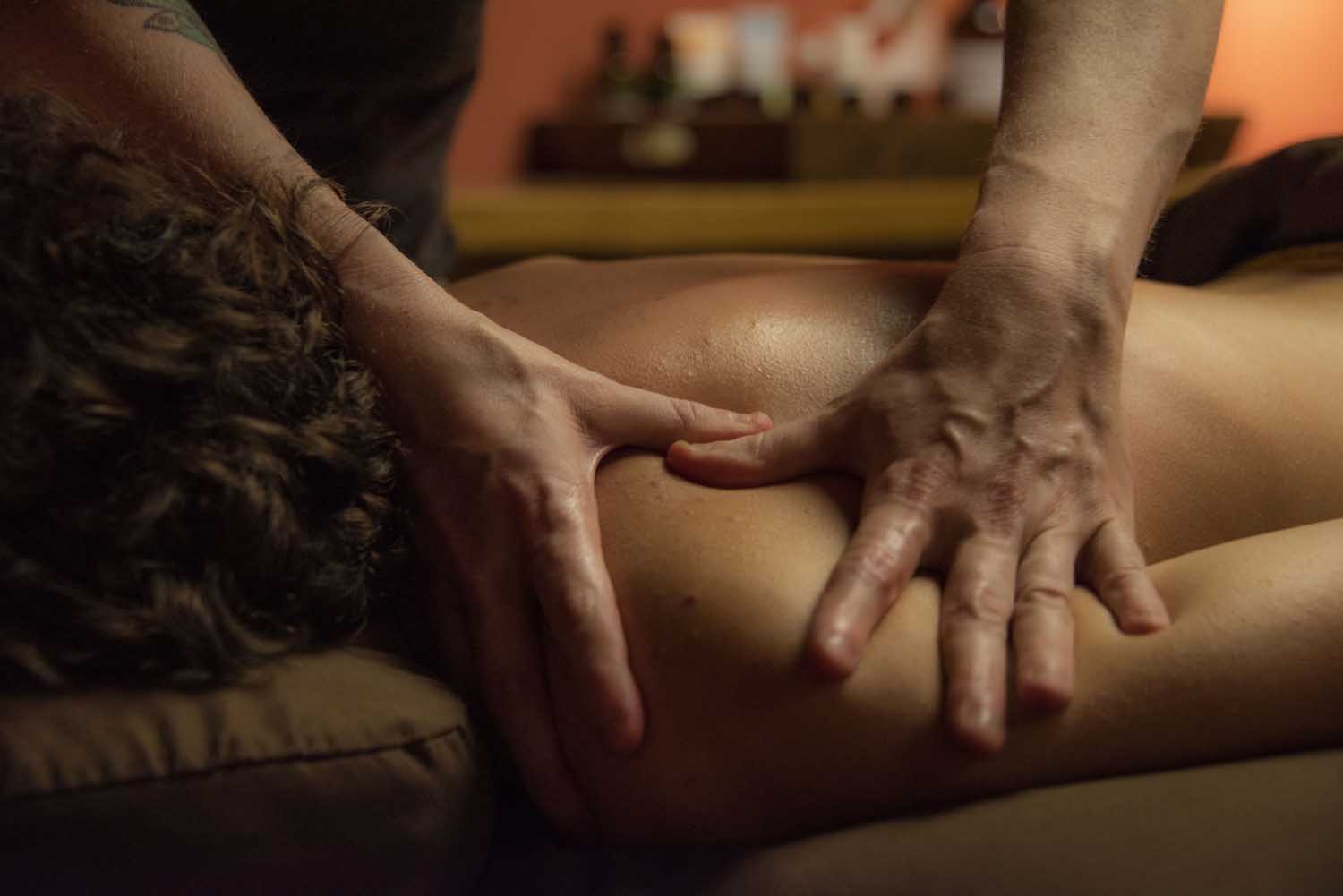 Pregnancy Massage
Relief from prenatal discomfort. Increases blood and lymph circulation, reduces swelling and stress on weight-bearing joints, and generates compassionate body awareness.
Couples Massage
Couples massage can be used as a way for you and a partner, loved one or friend, to spend quality time together. Also if a friend or partner is attending (massage) for his/her first time this is a great way to help them feel more at ease.
Benefits to Massage Therapies
– Accelerate recovery from injury, surgery, and trauma
– Manage chronic and acute pain
– Release patterns of held stress in the body
– Prevent atrophying of under-used muscles
– Prevent tightening and soreness in overused muscles
– Alleviate muscle pain, discomfort, spasm, tension, and congestion
– Improve range of motion and flexibility
– Aid circulation of blood and lymph
– Boost immune function
– Remove the harmful bi-products of metabolism and inflammation
– Soothe anxiety, depression, and restore balance to the nervous system
– Revitalize energy levels
– Increase body awareness to prevent re-injury
– Develop a more positive, compassionate relationship with your body
Massage Add-Ons
Cupping Therapy – $20
Dry Fire Cupping is traced back to ancient Chinese and Egyptian cultures. It's purpose is to enhance circulation, help relieve muscle pain, remove heat and pullout toxins that linger in the tissues. This therapy releases endorphins and serotonin that promotes relaxation. 
Hot Stones –  $20
Smooth basalt stones are heated in water and placed on the body to encourage the release of muscle tension and stiffness. Deeply soothing and relaxing.
Body Brushing – $15
Your therapist will use a clean dry brush with firm natural bristles and brush you with sweeping, sometimes circular, motions in the direction of your heart. Brushing invigorates your senses, boosts your circulation, and stimulates the lymphatic system. The brush is yours to take home.
Hand, Foot, or Back Scrub -$15
You may add a peppermint or apricot scrub to any massage service. The therapist will provide a rejuvenating scrub to your hands, feet or back and towel off the area with warm damp towels.
Salt Mist Therapy – $20
Salt therapy involves breathing in air with micro salt particles that are easily absorbed into the body and lungs. This treatment has been known to help clients with asthma, breathing conditions, skin conditions, allergies, hay fever, sleep apnea, depression, acne, SAD,snoring and psoriasis. Simply lay back, relax, and allow the salt properties to naturally penetrate your body during your visit.
Bhringaraj Hair Oil Treatment – $15
Supports healthy hair growth, and tranquility for the body and mind. The oil treatment supports natural color and luster of the hair and healthy skin.
Body Wraps & Scrubs
60 minute – $177    
Apricot Seed Body Polish
Enjoy a relaxing body scrub with your choice of our therapeutic Essential Oil blends mixed in.  Choose one of 4 oil formulas:  Relaxing, Firming, Detoxification, or Sore Muscle.  After receiving the exfoliating scrub,  you will be wrapped in a warm infrared sauna blanket.
Seaweed Wrap
First you may choose exfoliation with a body brush, or the body polish.  Then, A warm seaweed based gel is painted over your body.  As you rest in our infrared sauna blanket, the wrap works to pull toxins from the body, and moisturize with a complex blend of organic oils.  
Mud Wraps
First you will receive a dry brush exfoliation of your body.  Then we will apply a warm bentonite clay mask over your body.  You will then relax in our infrared sauna blanket, while the mask works to pull toxins out of your body.  
Scrub & Massage Combo 
120 minute – $197
Choose any scrub and add a 60 minute massage to your treatment. Two hours of blissful self-care.
Infrafred Sauna
60 minute sessions
One Person – $37
Two People – $57 
Infrared saunas aid in detoxification by helping your body rid itself of toxins such as mercury and lead that build up over time.
Benefits of infrared saunas include detoxification, relaxation, reducing depression, improving heart function, weightless, skin purification, improved blood circulation, pain relief, and increased immune functioning and healing.
Esthetics
with Angela
featuring Naturopathic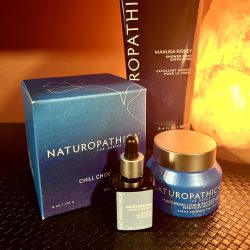 Facials
NATUROPATHICA SIGNATURE FACIAL  (60 min)  – $125
Customized for your personal needs this holistic facial uses proven botanical ingredients, probiotics, AHA and enzymes as well as plant stem cells and peptides to achieve a radiant skin as a reflection of inner health. After a careful analysis your esthetician will develop a personal treatment to achieve the instant results. This holistic facial includes a luxurious sculpting massage of the face, decollete and neck, plus arms/hands or scalp massage to release the tension, improve the blood flow and nourish your skin.
GENTLEMEN'S REBALANCING FACIAL (60 min)  – $125
This holistic balancing treatment brings life back to skin. Customised for men's skin care needs this facial effectively renews skin texture and tone, detoxifies, soothes and reveals a healthy younger looking skin. Includes relaxing detoxifying facial and sculp massage.
RELAX AND RESTORE  (75 min)  – $145
This healing and restorative facial provides a complete rejuvenation starting from immediate relief of tensed and stressed muscles by gentle exfoliating back massage . Using our CBD infused products we designed this facial to help you to relax while getting deeply clarifying, retexturing and regenerating all-natural treatment for your skin. It restores the skin's protective barrier, hydrates and stimulates cellular renewal by all-natural enzymes and ANA.
COLLAGEN BOOST  (60 min) – $140
This anti-aging brightening facial gives the skin the glow it needs. It includes  Alpha-Beta gentle peel by Dr.Dennis Gross to exfoliate the dead skin cells to reveal younger looking skin and clarify the pores, SpectraLite Pro LED treatment to help the collagen production, improve the skin density and smooth the wrinkles and a cooling contouring mask. Vitamin C boost brightens the complexion for increased radiance.
MICRODERMABRASION FACIAL (25 min.) – $60
Gentle resurfacing treatment that includes diamond tip microdermabrasion and glycolic/lactic peel.
CINDERELLA FACIAL (25 min.) – $45
An enchanting journey-transformation from Cinderella to a Princess for little ones up to 12 years old using our "magical" natural products.
Add-ons -$20
(additional 15 mins to above treatments): 

Full face LED
Lip enhancement
Eye contour enhancement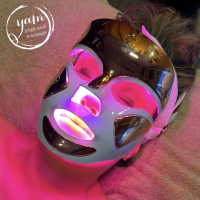 Reiki Therapy
Reiki is a Japanese technique for stress reduction and relaxation that promotes healing. It can be done either hands on or hands off and works to release energy blocks and balance chakras. It is a simple, natural, and safe method of spiritual healing that can benefit anyone.
Reiki treats a person as a whole—body, emotions, mind, and spirit. For more information please visit Reiki.org's FAQ.
YAM Reiki Offerings
Reiki 60 minute – $87
During this 60 minute session, we will do general energy work to promote relaxation, stress/anxiety relief, and focus on any areas you feel need attention. Chakras will be balanced and we will save 5-10 minutes at the end to talk over anything that came up during the session.
Reiki 90 minute – $127
This more in depth session allows us to dive deep into areas of focus you feel need more attention as well as take our time over anything that may come up during the session. This includes balancing your chakras and having extended time at the end to go over anything that stood out to you as well as methods to help hold on to your peace even after your session is over.
Hypnotic Sleep Massage & Sleep Counseling
with Rebekah
90 minute – $157  
120 minute – $187
Hypnotic Sleep Massage begins with a sleep assessment and the creation of your personalized sleep plan. Next, you'll climb onto the warm table fully-dressed for an entrancing massage experience. We combine a rocking, rhythmic pressure with aromatherapy, music, and point work to kick start a better sleep pattern that night. Your session concludes with a soothing guided meditation.
Please note that this is a unique massage designed to engage your relaxation system. It does not include deep tissue techniques. However, if you select the Serene Sleeper Add-On you can turn any massage into a sleep massage.
Adult Sleep Coaching – 60 mins
Initial – $97   Follow-ups – $67
Become a serene sleeper with our simple yet effective sleep coaching method. We HELP you to get deeper, more serene sleep by employing the acronym "help". H is for hygiene. E is for environment. L is for lifestyle. P is for prioritizing. By finding meaningful ways to tweak these fundamental sleep components, we set you up for sleep success that very night.
Serene Sleeper Add-On – 45 mins
$67
Select this option to turn any massage into a sleep inspiring massage. Includes a sleep assessment, mini-coaching session and guided sleep meditation.