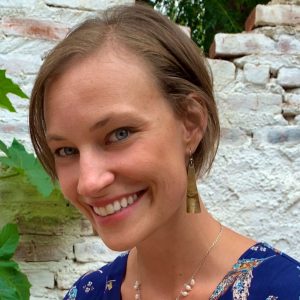 Rachel Davis
Rachel got her start in the mountains of central Maine, training as a gymnast and dancer, surrounded by a community that imparted the importance of body work, energy work, aromatherapy and meditation.  She later focused her bachelor's degree in Dance Movement Therapy to deepen and contextualize her understanding of the mind-body connection. In 2012 she became a certified level II Reiki practitioner and after many explorative years moving around the country and world, found the Center for Massage and Natural Health in Asheville to pursue the career that had been long-awaiting her.  
Rachel is passionate about using massage to help make a difference in someone's life every day, by honoring and facilitating their journey towards feeling their best in body, mind, and spirit. With a skill set of integrative techniques and intuitive energy work, she hones her sessions around each client's individual needs for healing- whether it's trigger point focus on a stubborn problem area, or blissful pampering and relaxation.
In addition to her love for massage and yoga, Rachel enjoys outdoor adventures, traveling, dancing, and countryside living with her beloved husband, son, and pups.