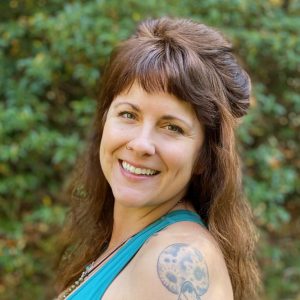 Rachael Fellers
Rachael is a RYT 200 based out of Hendersonville, North Carolina specializing in Vinyasa Flow, Yin, and Gentle Yoga. Combining her experience with her personal yoga practice of sixteen years, she strives to reach a variety of needs in the yoga community. Her warmth helps guide her students through even the toughest poses.
Flexibility is not always natural and Rachael understands that firsthand. Having worked as a waitress and bartender for most of her life, she has experienced the wear and tear that can come with being on your feet. She carefully incorporates a focus on posture-related issues, alignment, and strength. She prides herself on creating flexibility and mobility in areas that seem to feel frozen or tight and believes yoga is a great supplement not just for the body, but for the mind and soul.
Rachael has a BA in Psychology and she incorporates this knowledge into her classes. Anxiety, depression, and stress can be some of the root causes of muscle tension. The human body is faced with life's everyday pressures, overuse, limitations, and habitual postural issues and yoga is one of the best tools for those who seek to find a deeper understanding of the self.